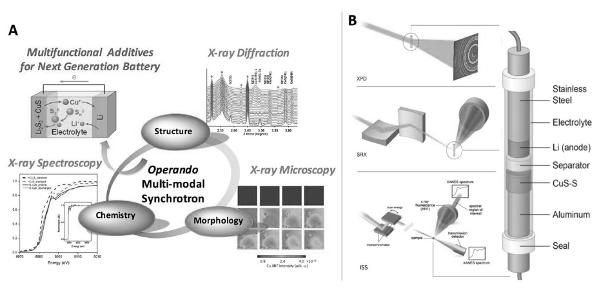 Citation
Chen-Wiegart, Y.-c. K.; Campbell, S.; Yager, K.G.; Liu, Y.; Frenkel, A.; Yang, L.; Bai, J.; McCormick, M.; Allan, D.; Basham, M. "Multi-modal Synchrotron Characterization: Modern Techniques and Data Analysis"
Handbook on Big Data and Machine Learning in the Physical Sciences, Volume 2: Advanced Analysis Solutions for Leading Experimental Techniques, World Scientific
2020
,
Chapter 3
ISBN 978–981–120–444–9.
doi: 10.1142/9789811204579_0003
Summary
This chapter summarizes the use of multi-modal methods at x-ray synchrotrons, focusing on data analysis issues.